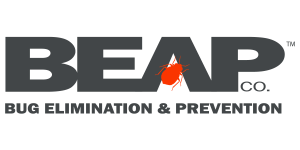 Transforming Ideas into Better Living
We are a local company with a global purpose – designing the most effective and eco-friendly pest control and bed bug solutions for the consumer, pest management, and hospitality markets. Our team specializes in creating research-backed products that are sustainable, free of harmful chemicals and pesticides. As the leading North American bug and flying insect solution experts, we work every day to help consumers keep their personal spaces free of pesky uninvited guests. Our products are being used by leaders in different industries and customers in residential environments with high levels of satisfaction. Try us today and feel the difference for yourself!
MAXTECH Innovations is a group of companies with over 40 years' experience working with world-leading companies in the automotive and consumer industries. MAXTECH is committed to continuously sourcing innovative solutions, whether it is a consumer-packaged good or a high-volume manufacturing product all the while breaking into new market segments and establishing dominance.


Maxtech Mosquito Control Inc. offers a full and comprehensive line of mosquito control products that are environmently friendly.
Maxtech Consumer Products Ltd. is a leader in developing truly innovative tools, technology, and has licensing agreements in place with some of the top manufacturers of tools.